Weft textile studio and workshop opened in February 2011 on Pittenweem's picturesque harbourside. A fabulous, inspirational setting for a textile studio, where students can develop skills in handweaving, woven tapestry and hand-knitting.
Classes run throughout the year and a summer exhibition of textile design is arranged during the Pittenweem Arts Festival in July/ August.
The studio takes commissions and also sells a range of high quality, handmade textiles.
Click here for more information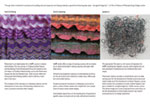 course_information.pdf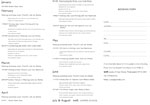 course_dates.pdf